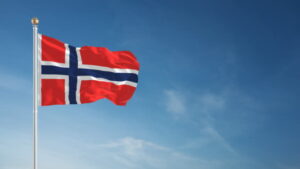 Opinion 10.05.2019
The future of the Norwegian startup ecosystem
Norwegian tech entrepreneurs are looking for new ways to further grow the small nation's rapidly expanding startup ecosystem.
Norway has traditionally focused on developing its lucrative energy and fishing sectors, leaving its Nordic neighbours, which do not have access to the same natural resources, to race ahead with building technology startups.
This is particularly true of Sweden, which alone represented 50% of the Nordic regions exit value in 2016.
However, thanks to the plummeting value of Norway's state-owned oil and gas fields, which between 2014 and 2016 dropped by more than $50bn, there has been a new wave of entrepreneurialism.
In the first half of 2018, for example, Norway saw startup investment increase by 76.3%, while investment in the Nordic region as a whole only increased by 2.2% in the same time.
"The oil price drop was good for Norway," says Mathias Mikkelsen, CEO of Memory, a startup that develops artificial intelligence-powered time-tracking tools.
"Some of us were already in technology and wanting to start companies, but that got everybody to pay attention because it radically became the question: what is the future of Norway?"