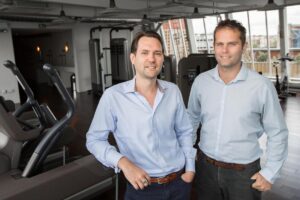 Opinion 15.05.2019
PayAsUGym rebrands as Hussle and partners with Three
Online fitness marketplace, PayAsUGym, has rebranded as Hussle as it shifts its focus on supporting mid-market and premium health operators reach a millennial audience.
Since the rebrand, Hussle, has signed a partnership deal with telecommunications and internet services provider, Three, which will see Hussle offer more than 2million Three customers with flexible access to gyms and health clubs.
In return, Hussle will benefit from Three UK marketing the campaign to their users this summer, providing the fitness company with access to a new customer base.