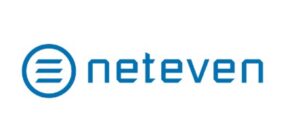 Opinion 13.03.2019
Neteven announces the appointment of Ulrik Garde Due
Neteven, the leading marketplace solution in Europe, announces the appointment of Ulrik Garde Due as non-executive chairman of the company.
"Netevens Platform and Services developed since 2005, addressing the major pain points the brands experience in their digitization. With a strong market share in the fashion industry, Neteven is now actively working with Luxury Brands and Platforms to strengthen their position and build revenue with important marketplaces and retailers. "Garde Due said. "I'm looking forward to accelerating Neteven's position in the luxury market segment to become the market leader".
Ulrik brings over 25 years with a versatile track record of successful international Luxury Brand building for Neteven. As CEO and in senior positions, Ulrik has worked on offline and digital strategy for luxury brands such as Georg Jensen, Temperley London, Burberry and Celine. Ulrik served as chairman of Fiskars Corporation's Living Division, which was responsible for the Group's business transformation strategy and is currently President and CEO of Mark Cross and Advisor for Portfolio Companies in GF Capital Private Equity.
At Neteven Garde Due will accompany Neteven's management – Greg Zemor, Antoine Riviere and Stephane Brault – who develop the luxury brands Luxury Recruit and aboard the most relevant sales channels.
Garde Due is born in Denmark and sits on the boards of Non Exec positions by various organizations, including Sustain A / S, Positive Luxury Ltd, Cecilie Bahnsen ApS and now Neteven.
ABOUT THE NETWORK
Founded in 2005, Neteven offers platforms and services brands to manage and optimize distribution in the leading marketplaces and online retailers in the EU, US, Middle East and Asia.