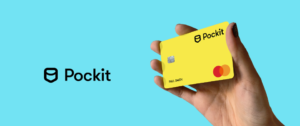 Opinion 29.11.2019
Meet Pockit, The Fintech Swiftly Becoming The One-Stop-Shop For The Unbanked
I spoke to Virraj Jatania, Co-Founder and CEO of Pockit, about how he is leveraging the business knowledge cultivated at a young age after working for his father to provide an alternative banking platform that spearheads social change and serves those who are unbanked in the U.K.
Jatania is also a member of YPO, the global leadership network of 28,000 C-level executives and business leaders whose companies together generate over $9 trillion in annual revenue.
He told me that estimates show that there are at least four million people without a bank account or struggle with restricted access to banking services in the U.K. today. Further, while financial exclusion exacerbates poverty and inhibits social mobility, it is one of the least discussed yet most pervasive social problems of our age. This is where Pockit comes in.
With the intention of supporting people who have been short-changed by their traditional banks, Pockit helps underserved and low-income U.K. customers manage their money with a bank account they can open in two to five minutes.
Pockit offers its 500,000 customers a full U.K. bank account into which they can pay in their salary and government benefits, deposit cash at 30,000 PayPoint locations across the nation and are given a debit card to use for spending for 99p a month.
Everything is managed through the Pockit app or their website, which Jatania explains is the core product that customers can use to send money to 35 countries.
Providing background, Jatania explains that his family business had "a lot of business in the emerging markets, which meant that I spent time growing up in India, Russia and the Middle East. I've seen firsthand the challenges that excluded and cash dominant consumers face.
"We had manufacturing operations in a number of these countries and even in more developed markets like the U.S., and what we saw is that blue collar workers were often being paid by cash, check or into family accounts. These people were also looking for loans to make ends meet. This piqued my interest."
Jatania goes on to say that people are financially underserved regardless of where they're from – a developed or developing country. In addition to this, banks are also not making a play for this space. "When you look at their business model, you understand why.
"There is a high cost to serve, with a very heavy cost involved in branch infrastructure, legacy processes and legacy technology and frankly, a lack of desire because focusing on the underserved segment will not generate the revenue banks are looking for."
After launching in 2014, Pockit have since garnered an e-money license, which is known to be significantly lighter in terms of regulatory capital but startups are able to conduct business in a similar way to a bank – although, customer deposits are held in ring fenced client accounts and the accounts are not covered by the FSCS: Financial Services Compensation Scheme.
Pockit currently serves low-income earners across the country "unlike a lot of other fintechs which have large hubs in London, a large proportion of our customers are outside. Around 25 percent are new to the country and the rest are U.K. nationals," Jatania says.
Rather than building a product that is focused on a particular excluded group of people such as the homeless or refugees, the startup's focus is on "the 20 million people in the U.K. that have under £1000 saved, cannot afford a £250 surprise payment and are operating with a stretched and volatile cash flow."
Although the initial onboarding process involves a name and address match, there is an option for customers to provide ID themselves, and "there have been a small percentage of cases where onboarding a homeless customer has proved to be much harder, but we have worked with them to link them to an address of a shelter."
This is what sets Pockit apart from the bigger banks. Jatania states that the high street banks make it incredibly difficult for this customer segment to get access to a basic current account, and even with a current account, they would not be able to send money home. "Banks are holding back a lot of functionality for their higher income customers," Jatania concludes.
By Madhvi Mavadiya