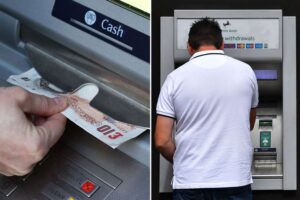 Opinion 24.05.2019
Banks stopping people from applying for risk-free accounts
Life is cheaper when you have a bank account. You can pay bills by direct debit, for one, as well as accessing online shopping.
And the good news is there are rules in place that mean anyone, no matter how bad their credit history or how patchy their precious record is, can get one.
Since September 2016, the UK's nine largest banks have been legally required to offer fee-free basic bank accounts.
There's just one problem – it seems only one major bank lets the people apply for these products directly, without passing tests first.
That's according to  new research from digital provider Pockit, that found every bank bar Santander put conditions in place before you could apply for one.
"A bank account can be a lifeline for low income and vulnerable customers, but too often major banks are reluctant to provide them with basic banking services," Pockit founder Virraj Jatania said
"These banks are restricting access to basic bank accounts and forcing people onto standard current accounts, even if they're not the most appropriate for their financial circumstances."
All the major banks have "basic" bank accounts on offer. But only Santander was found to let people simply apply.
Pockit said HSBC, Lloyds Bank, Royal Bank of Scotland (which includes NatWest), Barclays and Clydesdale and Yorkshire Bank will only let you apply online if you are rejected or don't qualify for a different account.
Co-Operative Bank, meanwhile, makes people apply by post, while Nationwide and TSB won't let you have one if you have another bank account in the UK.
Only Santander was found to let people simply apply online for one, with no conditions attached.
Jatania was unimpessed. "Banks should ensure they are meeting the needs of their customers, rather than simply focusing on their bottom line."