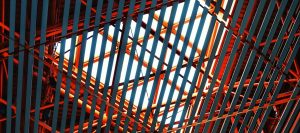 Opinion 03.05.2023
Why Venture Capital Should Be At The Heart Of Family Office Impact Strategies
Impact investing is a top priority for family offices, yet defining an approach that will 'do good' and drive returns is fraught with challenges. However, if you're committed to venture investing, there's a strong argument you're already making an impact in several ways.
Impact investing is one of the hottest topics in finance, and doing "good" while achieving healthy returns is at the top of most family offices' agendas. Research shows that two-thirds of European family offices are now engaged in 'sustainable investing', up from only a third five years ago. Family offices are investing an average of 36% of their portfolio in sustainable investments, with plans to increase that allocation over the next five years.
But, despite its popularity, impact investing, also known as sustainable investing, or ESG, has come into its share of criticism in recent years. Defining what constitutes 'doing good' is notoriously difficult, as is measuring how far you have succeeded. This has led to widespread criticism around how much impact specially designed investment funds are really having. Reports of greenwashing are now commonplace in financial media.
For investors, including family offices, it's easy to tie yourself in knots trying to define your impact or ESG strategy. But, if you're already investing in venture capital, there is a strong argument that you're already doing it. While VC might not immediately spring to mind when you think of impact, by supporting entrepreneurs tackling some of the world's most pressing problems, VC is the original impact investing; VC investments are inherently impactful. So, family offices should consider this when planning their own impact strategies.
Venture capital – solving major global challenges
The world has rarely faced more issues and challenges than it does today. From climate change to an ageing population, a cost of living crisis, or the need to digitise industries and boost productivity – the list goes on. Yet time and time again, governments and corporations have proven themselves incapable of solving these problems. Instead, it is entrepreneurs and startups that are at the coalface of developing solutions, combining the smartest people with the enablers, such as software and technology – and alongside these startups, are VCs.
Our role might not get recognised as often, but by funding and supporting these individuals, VC is inherently creating an impact in several ways:
Boosting productivity: Venture Capital allocates underutilised funds to innovative business ideas to drive progress and value in the markets where it is most needed. The consequence is greater productivity, employment, and returns – both for investors and the wider economy.
Better, cheaper products that improve lives: Through leveraging new technologies, VCs and startups drive progress in service, convenience and cost, meeting the needs of society more effectively, and affordably. A reduction in costs should in turn mean higher disposable incomes across society and an improved quality of life.
Preventing abuse of market power: Without startups, markets become lazy and uncompetitive, due to the lack of new competition. VCs play a vital role in shaking up these stagnant markets, forcing incumbents to innovate and improve – benefitting society as a whole.
Increased market resilience: Greater market diversity also improves the ability of society to absorb 'black swan' events. By helping industries to adapt to both slow and sudden changes, a constant supply of startups ensures that there is no single point of failure, and that new solutions are being developed to protect against emerging threats.
Empowerment of individuals: Startups empower individuals to maximise their talents and hard work solving 'problems' and creating value. This is absolutely fundamental to the success of modern economic systems and societies, by decentralising power structures and idea generation.
A history of VC impact
History is filled with examples of venture capitalists risking funds to move the world forward, whether that's developing global trade in medieval times, funding explorations around the world, expanding land development, or supporting vital infrastructure projects.
Nowadays, 70% of the Nasdaq has been venture-backed, including many of the biggest companies in the world, including Amazon, Google and Facebook. While not without their critics, these businesses have had a huge impact in terms of driving employment and economic growth, effectively creating new industries in their orbits, thereby empowering businesses and individuals to do more.
In many cases, there is a more direct environmental or societal benefit, for example, in the VC's support for mobility and ridesharing, which has reduced cars on the road by maximising the capacity of each vehicle, while massively lowering transport costs for consumers. Another example is in pharmaceutical R&D where VC support has increased the rate of drug discovery and enabled new players to enter the market. Biontech, which developed the first Covid vaccine (alongside Pfizer) was VC-backed, for instance.
In fintech, venture investment has helped to democratise financial services, making it easy for everybody to manage and make the most of their money. Anybody can now get a bank account, without the pile of documents needed by traditional banks. Investing has also been transformed, thanks to apps that mean anybody can start making the most of their cash while avoiding exorbitant fees.
Funds – but much more
The 'capital' part of VC is obviously critical, providing some of the smartest people in the world with the resources to build technologies quickly and accelerate their growth. But it often goes unrecognised that venture capital also adds value over and above the money, by providing access to experience, best-practice, and networks. These are often vital to nurture entrepreneurs and their companies in all aspects of building and commercialising a company.
A good venture capital provider becomes part of the journey with the entrepreneur, offering hands-on support based on their needs, the needs of the company, and the market they are operating in. This combination of talented founders and experienced VCs is extremely powerful, helping to overcome the many challenges and obstacles that startups face on their journey.
A strategic approach
Of course, venture capital is by no means without risks. Many start-ups will fail due to being too early, having the wrong team, the wrong strategy, or product issues. Sometimes there is nothing that a VC firm can do about it. However, it can be de-risked significantly by having a thought-through strategy and systematic thinking.
Venture capital is vastly different to many other 'asset classes', such as stocks, bonds, or even private equity. It takes full focus to carry out the development of a thesis, deal-flow, investment process, and portfolio management, then provide value add support to entrepreneurs, before eventually preparing for an exit. As a result, the impact can be much greater than other asset classes, but it is not straightforward and requires the right approach and structure. This is where partnering with the right VC can make all the difference.
Family offices and impact
VCs and family offices have a rich history of successful collaboration and they have evolved in tandem over the years. Through the huge rise in accumulation of wealth, the FO segment has grown in importance and reach and for their part, VCs have become experts at deploying those funds in startups across a whole range of sectors, that will improve society in a multitude of ways.
Making an impact has always been part of family offices' DNA, in one way or another. Now, amid the rise of sustainable investing and ESG, this focus is evolving, and FOs are evaluating how they invest through a new lens. But despite this changing landscape, the impact created by VCs has remained and is only increasing. Family offices should ensure that the sector remains front of mind when planning their impact strategy going forward.