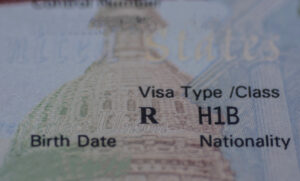 Opinion 14.07.2020
Why leading tech candidates are increasingly looking to Europe
The US government's decision last month to suspend new H-1B visa applications came as a welcome surprise for many European technology companies after months of hardship as a result of the coronavirus pandemic. While the exodus of top talent to US tech companies has been a challenge for European tech firms for a while, the tides have been turning in Europe's favour, and this latest move to stop the movement of employees into the US plays into this bigger trend. The reality is that Europe is a great place to start, run, and work for, a tech business and US investors are starting to recognise this too.
In 2019, 29 percent of VC funding in Europe came from the US, and we've seen some of the biggest VC firms like Sequoia opening offices in the region. Others continue to make investments out of their US offices. It's not surprising that Europe is an attractive investment proposition — Europe has produced more tech IPOs than the US for the last six consecutive years, including Ayden, Prosus, Farfetch and Just Eat.
So, what impact will the US visa ban have on European tech? We asked Concentric's close partner Kate Zatland from executive search firm, Forme Partners, for her take on what this really means for the tech industry in Europe.
What does the US government's visa suspension mean for tech companies in Europe?
"While the appeal of bigger salaries and better packages has traditionally lured Europe's tech talent to the US, the US has put an end to this movement for the rest of the year. This will certainly help European companies attract and retain the best employees during this time. And it won't just affect employees who are already here either. We're expecting to see a lot of Europeans returning back from the US.
"The US government's decision to halt H-1B visas comes at a point where Europe's tech hubs are gaining a reputation as attractive, entrepreneurial environments in their own right. The maturity of the venture capital industry in Europe gives companies the chance to offer better, closer-to-home opportunities to candidates across the continent. Furthermore, companies in the region are generally seen as more welcoming towards diverse talent pools than their US counterparts — something that is increasingly high up a candidate's list of priorities."
Which jobs are most at risk?
"There has always been a lot of fluidity of movement between tech hubs in Europe, Asia and the US, however, traditionally the US would usually win when it came to attracting top C-level talent. The result was that in Europe there was a bit of vacuum at the top, particularly in areas such as product, marketing and growth. This too has been shifting over the last few years.
"The availability of increased funding at earlier stages with less complex cap tables has encouraged this — companies have more flexibility to play with when it comes to attracting and retaining the best people to run and lead their businesses. What's more, the growing profile of the tech scene in Europe has helped in pulling candidates who may previously have gone to the US."
What will happen when US restrictions are lifted? We will see European employees flock to the US?
"Certainly it's hard for European tech companies to compete with the financial rewards offered by their US counterparts. However, as Europe continues to grow its reputation as a great place to build and grow a tech business, we're seeing candidates actively choose to stay in or to come and work in Europe, and we think this is set to continue.
"The maturity of the European market is attractive to candidates not only from Europe, but from all over the world. Last year, 30 percent of our briefs included candidates from US/worldwide at the shortlist stage, compared to less than 10 percent the previous year. Europe has produced some incredibly successful tech businesses in recent years and is a great place for startups."