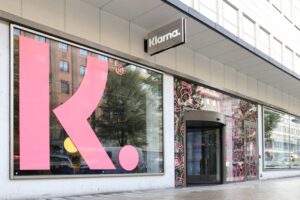 Opinion 16.09.2020
What does Klarna's mega valuation mean for the Nordic FinTech industry?
Swedish payment and shopping unicorn Klarna has become Europe's most valuable FinTech, but what does that mean for the other FinTech ventures in the Nordics?
Klarna is not unique. Sweden has a long history of innovative entrepreneurs making their mark in history. Alfred Nobel invented dynamite long before his will set up the annual awards ceremony for the brightest thinkers on the planet. Ingvar Kamprad's IKEA was set up in 1943 and made over €41.3bn in sales in 2019. More recent success stories include Skype, Spotify and King.
However, none of them can make the claim of being Europe's most valuable privately held FinTech company. Klarna can make that boast rather convincingly after securing a $10.65bn valuation on the back of closing a $650m funding round this week. And it did it at a time when the world is still dealing with the fallout of the coronavirus pandemic.
In fact, the pandemic may have played into Klarna's success. "Klarna has found itself perfectly positioned to prosper during Covid-19, thanks to its combination of FinTech and e-commerce which has tapped into the zeitgeist amongst locked-down consumers," says Kjartan Rist, partner at European venture capital firm Concentric.
"Its success has bucked the trend within the FinTech sector more generally, with many so-called challenger banks struggling to show their value post-Covid. In such a competitive space, new players must meet a genuine customer need and payments is one area where innovation has been overdue."
However, Klarna is not the only FinTech company in its sector to have reaped success recently. "Payments and 'buy now pay later' is hot," says Marcel van Oost, an independent FinTech expert. "Last week a new payments unicorn was born in Amsterdam: Mollie. If we look at the 'buy now pay later' market, one of the biggest competitors of Klarna, [AfterPay,] saw their shares surge to record high a few weeks ago [as it announced the acquisition of Pagantis.]" Indeed, Australian Afterpay has a market capitalisation of roughly $15.5bn, well above Klarna's new valuation.
Moreover, Afterpay has been active in the US since 2018, which is the market Klarna has said it will focus most of its energy on expanding its presence in following the new round. While the Swedish unicorn can boast about having nine million US consumers on its books, its Aussie rival is by far not the only competition Klarna is likely to face off against.
"[I] don't think it's a coincidence PayPal recently launched their Pay in 4 product on the US market," continues van Oost. "The pandemic accelerated e-commerce sales worldwide and consumers are looking for more flexible and versatile ways to pay, especially online. So there is a high demand for 'buy now pay later' payment methods and venture capital is smart enough to following up with big investments."
Still, it's important not to underestimate Klarna's achievement, especially given the company's humble beginnings. Klarna CEO Sebastian Siemiatkowski and his co-founders Niklas Adalberth and Victor Jacobsson founded the venture in 2005 after they'd pitched the idea at an event at Stockholm School of Economics. The judges at the contest had been less than impressed by the idea.
But the three students believed in their idea and launched it as Kreditor Europe AB. Now, 15 years later, it has become Europe's most valuable FinTech unicorn and its leadership has even hinted that it might be going public in the next two years.
Even though the company now has a global reach, you'd be remiss to forget that it is a vital part of the emerging FinTech industry in the Nordics.
"Klarna [is] further proof that it is possible to build large companies, even FinTech companies, outside of the US and London," says Rist. "It has managed this through organic growth and clever acquisitions, both of which take skill to get right. Its success will be invaluable for the development of the Nordic startup community, leading to capital and skills being recycled into new ventures, fuelling ambition among the next generation of entrepreneurs, and becoming a buyer of other tools and services that stimulate the local ecosystem."
Other innovative companies in the region includes challenger banks such as Lunar and indó, contactless payment solutions, and FinTech unicorns such as Bambora and iZettle. In 2015, the region's FinTech ventures raised $214.3m across 49 rounds, according to FinTech Global's data. By 2019, that number had skyrocketed to $947.8m across 80 deals.
The sector was seemingly on track for another record year in the first quarter of 2020, with the sector raising $321.6m across 17 deals. Like everything else in the industry, the future of the sector has been put in doubt due to the coronavirus.
Still, stakeholders in the region are happy to celebrate Klarna's success. "This is yet another validation that the Nordics are able to create world class FinTech companies," says Tryggvi Davidsson, co-founder and COO of indó. "With this investment Klarna will be able to grow quickly and probably complete a listing within a few years and ultimately release a large amount of capital back into the startup ecosystem including in the Nordics. At indó, [we] believe their success will inspire a new generation of Nordic FinTech founders."
Richard Rosenholtz, chairman of the Nordic RegTech Association, offers a slightly more nuanced response. "It's a blessing and a curse," he says. "A major part of the Swedish FinTech sector has been within payments, thanks to Klarna among others, and now this segment will get even more focus.
"The success will also prove contagious, with people who've worked with Klarna moving on to launch businesses of their own, potentially in other areas than FinTech. [Additionally,] foreign investors will see the opportunity of 'Swedish entrepreneurship' and will likely find businesses [to invest in] in other areas.
"As a whole, it tends to be the case that success breads success within the tech world. Many FinTech companies have been given the opportunity to reach success by 'riding the coat tail of Klarna' and we hope that this will continue to be the case."