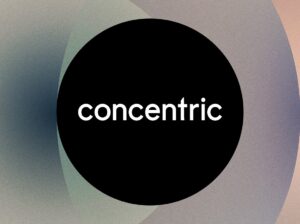 Opinion 21.11.2021
The Activist Venture Fund. United by Difference.
November saw us launch the latest evolution in the Concentric brand – inspired by the founder-to-founder bond that is so essential to our relationships. As a rapidly growing partnership, we recognise the importance of clearly articulating what we stand for, our mission – and the values that underpin it – to the external world.
We put pioneering spirit at the heart of our team as well as our wider network of partners and stakeholders. Concentric's motto is 'United by Difference', showcasing the team's diverse backgrounds and collective passion to seek a variety of views, challenge the status quo and empower new technologies to solve the problems that matter.
At Concentric it is our mission to provide an 'Activist Venture' approach, offering a more hands-on, engaged and sustainable approach to VC-backed company building. With upcoming launch of our new fund, we challenged ourselves to redefine messaging around our 'Activist Venture' stance:
Enriching Partnerships communicates Activist Connections – talking to trust, collaboration and how the building authentically personal relationships within our networks acts as a catalyst for resilience and innovation that couldn't be achieved alone.
Dynamic Perspectives unite to create Activist Vision – celebrating progressive ideas and an open forum for opinion. Concentric's insight and viewpoints can reach further by harnessing the collective minds that empower them.
Endless Energy ignites Activist Ambition – showcasing our commitment to our investments and the constant search for opportunities on behalf of every portfolio company. This determined, active spirit resides not only in the team but also across our network and partners too.