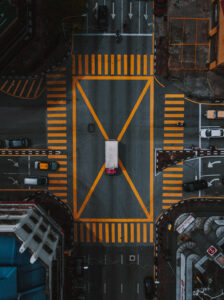 Investments 16.03.2021
Proptech Innovation in Home Management Software
Alex Stroud and Kenny Alegbe give their view on proptech innovation in home management software sector.
With property companies needing to operate remotely over the past year, a need has emerged for a centralised hub for prospective tenants, landlords and other stakeholders to leverage in order to complete tenancy deals quicker. Some networks in the Proptech space have facilitated innovation in the form of home management software, where all household bills can be accessed, and problems with the home can be efficiently solved, all in one place.
"A rapidly evolving area is simple home management, for example platforms like Homehero, which is building an operating system for the home – through which, you will be able to manage all appliances but also pay bills and quickly hire tradespeople," explained Alex Stroud, analyst at Concentric.
"We will start to see more value-add software like this being added to commercial and residential properties, but also features like computer vision software to alert operators when people have fallen over or are in danger zones, such as construction sites or care homes."
Kenny Alegbe, CEO of HomeHero, commented: "What we're doing here at HomeHero, is building AI-powered tech that will be able to support property professionals to communicate through an omnichannel approach, increasing efficiency and delivering a completely innovative and personalised resident experience."