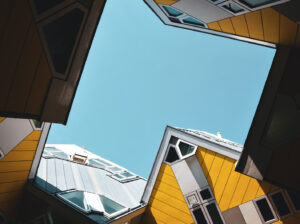 Opinion 04.03.2021
Proptech disruption trends: innovation in the real estate space
Alex Stroud, analyst at Concentric, gives his view on Proptech disruption:
"Consumers are now no longer reliant on their local estate agent, benefiting from greater transparency and choice.
"This has never more apparent than during Covid, when you could look at a host of rural cottages from your sofa, book in, pay and gain access, without ever interacting with a human being. The rental market has also seen large-scale change, where platforms have streamlined the entire process for landlords and tenants from viewings through to references, contracts and managing inventories.
"Proptech 2.0 then used software to automate and standardise processes, reducing transaction fees and increasing market efficiency. We have seen interesting solutions in the conveyancing and property law spaces.
"One critical point to note is that whilst we have come a long way, data is still a bottleneck for efficiency gains. In particular, government institutions holding data offline introduces friction and man-hours to the process. So, a challenge is initially to digitise legacy datasets, then to standardise the quality and format of these datasets across the industry, and finally, to democratise access via APIs."