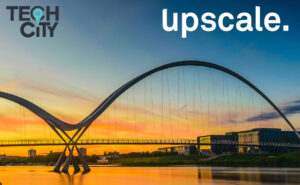 Opinion 26.01.2017
Pockit to join Upscale 2017 as one of 33 UK based start-ups with high-potential
Pockit is invited to join Upscale 2017 and will receive mentoring from world class coaches.
Upscale is a six month programme developed to help the most promising early stage startups to begin their scaling journey.  It includes curated workshops and mentoring sessions designed to speed up growth and address the most challenging barriers these companies can face.
Upscale is managed by Tech City UK, launched in 2010 by Prime Minister David Cameron and Internet Safety and Security Minister Joanna Shields.
More information here and here