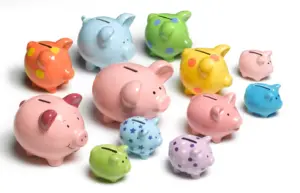 Investments 08.08.2023
Pockit Raises $10M
Peter Dazeley / Getty Images
Pockit, announced today that it has raised $10 million in a funding round led by Puma Private Equity, with participation from The North East Development Capital Fund. This final tranche, which brings Pockit's total funding to date to $50M, will be used to enhance its credit building tools, introduce a buy now, pay later product and extend its platform into investments, insurance and savings accounts. Part of the newly raised capital will go toward expanding Pockit's team.
Pockit — which only serves customers in the U.K., at least for now — started as a prepaid card, but quickly grew to offer a number of financial services, including international money transfers, income advances and budgeting and cashback tools. Using Pockit, customers can send and receive money internationally, set up direct debits and deposit and withdraw cash across 27,000 locations in the U.K.
In addition, Pockit offers cashback deals through partnerships with retailers like Primark, JD Sports, U.K. grocery chain Sainsbury's and Nike. It also suggests where customers could save money by switching their mobile and broadband plans and providers.