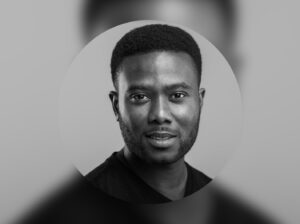 Investments 24.03.2021
Meet Kenny Alegbe: Entrepreneur Creating An Operating System For Your Home
The Covid-19 pandemic and subsequent lockdowns have meant that many of us now have to spend significantly more time at home. This trend is likely to continue with increasing numbers of employers allowing employees to work from home more often. As the boundaries blur between home life and work life, now more than ever we are starting to look for solutions to help make managing our homes easier so we can make time for the things that we enjoy.
There are already solutions out there in PropTech helping people manage their homes, from app-controlled lighting to smart locks that enable you to open your front door from your phone, but when it comes to the broader challenge of how to manage all the necessary services in our homes there's room for meaningful innovation. One London-based entrepreneur, Kenny Alegbe, founder of HomeHero, is utilizing technology to build an "operating system for your home," making it simple and easy to manage your home at the swipe of a button, giving residents back time and much-needed headspace.
Early Beginnings
Kenny's childhood was spent growing up in a large entrepreneurial family. He has 7 siblings and both of his parents were entrepreneurs. In particular, his mum was a "great inspiration" as she came from very humble beginnings in Nigeria to running her own business selling African goods all over the world. This childhood instilled the value of hard work in Kenny and also a competitive spirit which saw him excel in sports growing up, winning a scholarship to attend university.
After university like many graduates, he sought a professional career starting out as a lawyer. However, graduating in 2008 meant the topic which was impacting all industries was finance and 'The Great Recession.' Seeking a challenge he wanted a career change to finance so emailed a number of asset managers and landed a role at a boutique asset manager, something that would suit his entrepreneurial nature and also allow him to learn about the finance industry. His decision to accept that role was a great one as his boss became an invaluable mentor to him and he got to see first-hand how small businesses are built up and developed, reminding him of his childhood.
Building HomeHero
Kenny came up with the idea for HomeHero around the time he was buying a house and the process proved to be extremely painful. He saw the space as "one which definitely needed disruption" and set about finding ways to improve the process. In his search to make moving into and setting up a home easier the first iteration of HomeHero provided a service helping to set up all utilities from a single platform.
He managed to put together a great founding team and although the company gained good traction, Kenny knew that there was a much greater opportunity there. The problem he wanted to solve was a broader one around how to ease the mental burden associated with running a home, from set up to settling in and keeping on top of things. He raised institutional funding from venture capital funds and angel investors behind businesses like Skype and Prime Location and set about building a full-service digital solution for managing your home.
Today HomeHero is a team of 54 and is currently rolling out their operating system into UK homes to help residents manage services like energy set up, wifi from day one, council tax and water registration, and booking maintenance jobs. The technology can be integrated with smart devices and platforms people already use such as Whatsapp or Alexa and is available through a vast network of property managers who work with HomeHero to set up their properties. The ultimate aim is to free up people's time so they can focus on things that really matter.
Living Local
Additionally, in the wake of a recent focus on hyper-localized living, the software will be launching functionality to help HomeHero residents engage with their local neighborhoods, from the existing local recommendations of where to eat, drink and exercise, to the future "request" functionality that will encourage peer-to-peer contact and sharing. Kenny describes it as "turning your house into a home, and your neighborhood into a community."
The company has big plans to be installed in thousands of homes across the U.K. this year and many more globally in years to come.