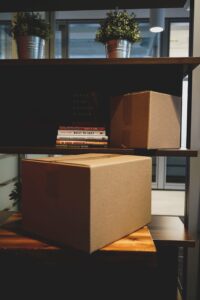 Opinion 29.01.2020
Making the most of marketplaces with Neteven
Q&A with Neteven CEO and Co-Founder, Greg Zemor
Neteven is a European leader in digital marketplace distribution and management for top brands. Created by a team of experienced eCommerce and distribution specialists, the company has more than 100 major clients including Urban Outfitters, Samsonite and Mountain Warehouse.
With circa 150m EUR in annual revenues, and backed by prominent VCs such as TempoCap, Belcube and ourselves, Neteven is quickly establishing itself as 'one to watch' within the emerging marketplace management category.
Having recently closed an extension to its growth equity funding round, we recently chatted to co-founder and CEO Greg Zemor to learn more about why digital marketplaces are going from strength to strength and how to drive growth within the sprawling eCommerce landscape.
Why is marketplace management important for brands?
To reach the widest possible audience, brands recognise the need to diversify their sales channels beyond their owned eCommerce platforms. Marketplaces are now leading the eCommerce space everywhere; they have become indispensable components of brands' direct-to-consumer sales strategies, which is why the effective management of these marketplaces is now so important.
What attracts top global brands to Neteven?
Brands are looking for the right middleware technology to access their strategic sales channels. Over the past 15 years, Neteven has developed a comprehensive suite of features to meet a diverse range of brand requirements and provide them with access to 100 channels globally. But brands also need guidance. This is where we can deliver proven value-add, layering human consultancy and support on top of our technology.
Looking at your own market landscape, are there any viable alternatives for brands/retailers looking to access marketplaces?
A brand willing to trade on a single marketplace can develop their trading approach and integration strategy internally. As soon as they start to scale and grow, there is no viable alternative for accessing multiple marketplaces as they are too complex to integrate and maintain effectively.
Can you tell us about the role/power of data within the Neteven offering?
Neteven handles millions of daily listings and orders. Using these metrics combined with 15 years of first-party data, we have create a unique analytics tool that allows our customers to manage and optimise their activity and better control their overall sales strategy.
Why are marketplaces growing faster than eCommerce as a whole?
Marketplaces provide buyers with a fast growing range of products and – crucially – with maximum availability. This is what makes them so attractive, while we're now seeing marketplaces innovate their service offerings in order to really step up the level of customer service they can provide.
Can you tell us some of the other trends you're seeing?
Brands are increasingly using marketplaces in the same way that they use their own websites. They can now manage new seasons, promotions, cross-marketing seamlessly across all of these platforms.
In terms of product trends, Consumer Electronics, Fashion and Home & Garden are the most active categories on the marketplaces, however, pretty much any type of product category can be sold on marketplaces – this even includes services, as well as the emergence of B2B products.
Why is France a great playground for tech entrepreneurialism?
Supporting entrepreneurialism is very much a part of our culture, and in recent years we've seen considerable support for the tech sector from both public and private investor, which is driving a new wave of individual endeavour.
What's your view of Amazon – a driver of, or hurdle to, marketplace growth?
It's easy to portray Amazon as a hurdle but I prefer to see the company as a great example to follow. It's an extremely customer-centric business that is pushing all other players to launch new services for the benefit of their audience. That is the key to success. All marketplaces should look at the Amazon standards and create their own positioning.
How significant is the B2B opportunity for Neteven?
We are in dialogue with several B2B marketplaces already, but for now, the sourcing is not well-structured. The situation reminds us of the early B2C days. B2B sellers are not well-equipped yet, but this will evolve in the near future.
How do you see the next phase of growth for Neteven?
We're in a unique position because our technology and services are already adapted to the needs of large brands. This gives us a strong reach, with many leading sales channels connected to our platform. Our next growth phase is to sign and onboard more global brands. We are also looking forward to connecting new channels in new regions. Stay tuned!