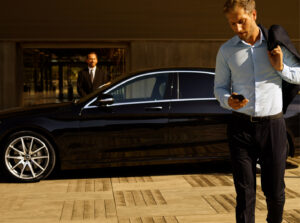 Investments 24.02.2021
Luxury ride-hailing app, Wheely, is expanding into the Middle East
Wheely, which currently operates in Moscow, London and Paris, will apply for an e-hailing license in Dubai in the coming weeks and open an office there as a hub for the Middle East. Dubai is a top destination requested by Wheely customers, especially those traveling from Moscow. Dubai, which relies on international tourism for almost a third of its gross domestic product, reopened in July, while most European countries have largely kept their borders shut amid the pandemic. The United Arab Emirates' vaccination campaign is among the most ambitious in the world, targeting inoculations for half of the population by the end of March.
All the company's markets had recovered to pre-pandemic levels after lifting of local lockdowns. Before the restrictions bit early last year, gross bookings reached $110 million, with London growing 2.5 times faster than Moscow, according to the company.
Wheely, which has about 3,500 active chauffeurs and 200 employees, plans a new fundraising round in the third quarter to expand into the U.S.