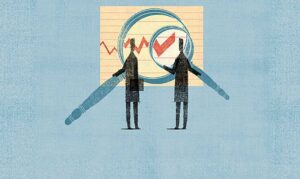 Opinion 26.06.2018
Great Founders – Highly Prized but Poorly Understood
62% of Start-Ups Fail due to Founding Team Conflict
The human aspect of an investment is most important. It is well known that most start-ups will fail. It is less well known that most start-ups fail because of conflict between the founding team.
At Concentric, this has bothered us for some time. With unprecedented sums going into venture capital investments, we have been continually surprised to find little serious work on what makes a successful founder or founding team.
Last year we partnered with Karim Jalbout – head of Egon Zehnder's European technology practice – to assemble a group of industry experts including founders, investors, recruiters and HR consultants.
The aim was to understand and find consensus from a range of perspectives on exactly what makes a founder 'good' and what practical tools are at our disposal to help us identify positive or negative traits during our investment due diligence process.
Case study available for download below.
Publications: