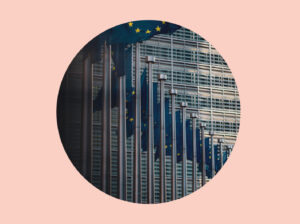 Opinion 19.02.2021
Five reasons why Europe is the future of startup investing
Kjartan Rist for Simple
European startups have come a long way in the last 10 to 15 years. Back in the 1990s and 2000s, when many of the world's biggest tech companies, such as Amazon, Google and Facebook were founded, Europe didn't even feature on the global tech landscape. But with European startups now making their mark on the global stage, the time is right for family offices to get involved.
European startups have come a long way in the last 10 to 15 years. Back in the 1990s and 2000s, when many of the world's biggest tech companies, such as Amazon, Google, and Facebook were founded, Europe didn't even feature on the global tech landscape. Now, as valuations run out of control in Silicon Valley, and Europe's venture sector grows in size and sophistication, startups from hotspots spanning London, Berlin, Oslo, Talinn, and beyond, are being tipped as the smart place to invest. With 200 homegrown Unicorns, Europe has proven its ability to build category-leading businesses, and its potential is such that Silicon Valley investors are now looking over here to find the stars of the future. So, why has Europe become such a hotbed for startup investing and innovation?
The world's largest market
When it comes to market opportunity, Europe is the world's largest economy, with 500 million people and a GDP of €25,000 per head. It is also a highly digitized society, home to the four most digitally advanced countries (Norway, Sweden, Netherlands, and Denmark), making it the ideal place to launch new digital products and services. Its location also makes Europe arguably a better platform to reach other markets around the world, including rapidly growing emerging markets in Africa and Asia. The EU is the top trading partner for an incredible 80 countries, compared to just 20 for the US.
World-leading talent
Europe is also a global hub for top-class technology and engineering talent, home to some of the leading tech and engineering universities in the world, including Oxford, Cambridge and Imperial College in the UK, ETH Zurich, and Delft University of Technology in the Netherlands. We also have more developers, numbering 6.1m, compared to 4.3m in the US; a number which is increasing all the time, as more young people see the opportunities that the sector can offer.
Whereas in previous years, these individuals would have travelled overseas to access the funding and networks to build successful businesses, entrepreneurship is now recognized as a legitimate career choice in Europe. Bright MBAs are choosing to start a business rather than climb up the usual corporate ladder and this new 'entrepreneur by design' generation is bringing a level of ambition above and beyond what we have seen in years past. Furthermore, as the ecosystem becomes more established, we're beginning to see a growing number of serial entrepreneurs come through, with the experience and funds to build even bigger and better businesses the second time round.
Europe also has advantages for recruiting tech talent, with the ability to access and attract talent from all around the world. Not only do EU countries benefit from freedom of movement across the continent but also increasingly relaxed rules on recruiting skilled talent from further afield. Less competition means salaries tend to be significantly lower than the US, particularly in emerging hubs, plus European employees are often more loyal, making it easier to establish a team and culture quickly.
New and existing hubs on the rise
Silicon Valley doesn't have a monopoly on solving massive digitization challenges, which are becoming increasingly democratized, impacting all industries and all types of companies, all around the world. Consequently, technology solutions are being invented and built in a growing number of European locations, made easier by the spread of information and ideas, and the decline in the cost of building a company.
Previously dominated by London, Paris, Berlin, and Stockholm, startups are now being originated all over Europe, creating a powerful interconnected ecosystem. Upcoming hubs, including Copenhagen, Barcelona, Dublin, Lisbon, Oslo, Bucharest, Riga, and Tallinn, are all growing rapidly and starting to attract investment, with plenty of room to grow. In fact, there are 15 European cities with professional developer populations of 50,000+ that have seen less than $1B in total capital investment since 2013, representing huge opportunities for the years ahead.
Europe offers better value
Capital efficiency is also better in Europe, with venture valuations around 70% to 80% cheaper here than in the US. With the US stock market on its longest bull run in history, high valuations have trickled down to Seed and Series A rounds, which have gradually grown in size over the last 10 years. In 2019, the median Series A round in the US was $12.4M, up from just $5.1M in 2010. In contrast, the average Series A in Europe in 2019 was just $6.5m. For investors, this trend makes the price of entry – and the risks – much more manageable.
Yet, despite the lower initial valuations, European startups have shown that they can become category winners, and deliver outsized returns, with impressive growth trajectories. For example, last year's online event platform Hopin raised a $125m Series B round, at a $2.1bn+ valuation, just eight months after launching, while in January this year, Checkout.com was valued at $15bn, only eight years after it was founded.
A rapidly developing VC sector
Venture investors are vital to powering startups, providing the funds, the networks, and the growth expertise to help build world-class, world-changing companies. This is one of the key reasons why the US startup sector has been so successful; because the venture industry there has had a 50-year head start, having originated after the Second World War. But, not to be deterred, the European venture industry is developing rapidly, in both size and expertise. It is also becoming particularly highly regarded within a number of specialist areas including fintech, healthcare, deep tech, data and analytics, and eCommerce.
Building a depth of VC expertise and experience takes time, with each funding cycle lasting around five to seven years on average. VCs here have been on a steep learning curve, but following two or three cycles, they now have that depth of understanding. We're also seeing an increasing number of firms become activist rather than passive investors, taking a much more hands-on role in supporting founders and helping their portfolio companies to grow. Increased experience has also given VCs the confidence to hold on to their investments for longer, whereas in previous years, they were often accused of selling out too early.
And as more homegrown Unicorns are built and more businesses exited successfully, these funds and talent are recycled, often becoming part of building the success stories of the future. Success breeds success, as has been seen in the US, with the so-called PayPal Mafia, the group of former PayPal employees who went on to found a whole range of other businesses (Peter Thiel, Elon Musk, Reid Hoffman etc.). We're now starting to see a number of European equivalents, for example, former Skype founders and employees who went on to establish businesses such as Transferwise, Atomico, LocalGlobe, Passion Capital, and Mangrove.
The entry of more US venture funds is also a positive development, not only bringing more cash but also unrivaled knowledge of how you build unicorns and complete successful IPOs. This kind of experience isn't non-existent in Europe, but it is harder to come by, particularly in less developed hubs. More US influence also means more knowledge and expertise in conquering the all-important US market, something that European startups have frequently found hard to do. But with US investment currently limited to de-risked propositions in Series C onwards, this leaves a huge opportunity from Seed+ through to Series B, where a number of European VCs are developing their sweet spot and where family office funding can have a huge impact.
Venture and family offices as the driving force
No longer in the shadow of the US and China, Europe's startups are now serious challengers on the world stage. We have the talent, we have the market, we have the ambition, and we are very nearly there with the funding. Venture capital is the driving force behind startup success and family offices are crucial to ensuring that we can continue to identify the most promising entrepreneurs and provide the funds, mentoring, and support that they need to reach their full potential, and deliver outsized returns. It is a hugely exciting time to be involved in the European startup scene, with the opportunity to work with talented founders, help to solve some of society's biggest challenges, and maybe even build the next Klarna, Revolut or Checkout.com. It's not an opportunity to be missed.