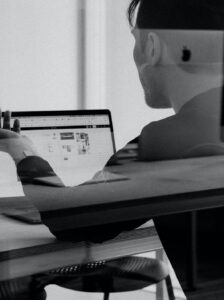 Opinion 15.01.2021
EU Commission Plan To Invest Directly In Startups Will Harm The Ecosystem
Kjartan Rist for Forbes Magazine
Last week, the European Commission (EC) announced plans to inject up to €3bn directly into startups over the next seven years. Aiming to help businesses to "scale up in Europe", rather than relocate elsewhere, the EC hopes that the cash will start to close the funding gap between Europe and its Chinese and American counterparts. Founders in those regions enjoy up to four times the amount of homegrown capital and secure much higher valuations, partly as a result.
There is no denying the very real need for more startup funding in Europe. Venture capital here is estimated to be 50 years behind the United States and lacks the significant support from institutional investors, such as pension funds, insurance companies, family offices, and endowments, that make the biggest rounds possible. State support has been vital for plugging this gap over the last 30 years, with significant funding coming from the European Investment Fund (EIF) and Investment Bank (EIB), as well as country-specific institutions such as; Kfw in Germany, Banque publique D'investissement (BPI) in France, and the British Business Bank (BBB).
However, the difference between this and the latest announcement is that, historically, the majority of state capital has been invested in collaboration with venture funds, so it has been VCs, not governments, who have decided where, and how, the cash should be invested. Making the step to invest directly is a whole new ball game, and many in the VC and startup space believe that it is a serious mistake, that will stunt Europe's nascent venture industry, and ultimately leave the startup ecosystem worse off.
Direct funding stifles innovation and growth
By cutting out VCs, the EC will effectively become a competitor for the best deals, potentially severing the mutually beneficial links between VCs and startups, that are so important for growth. Founders benefit hugely from the expertise and support provided by experienced venture investors, who add value through advice and contacts, to help their portfolio businesses overcome the many obstacles they face. Capital is only one part of the puzzle; founders need VCs who are trained in the profession and understand venture processes, phases, economic cycles, and the science of assembling portfolios.
Follow-on funding is another crucial part of the equation, which the EC has said that it will not provide, potentially leaving businesses in a precarious position if they don't reach developmental milestones or are unable to attract other sources of funding. Also concerning is the EC's plan to take over 50% equity in certain "strategic" cases, giving them a veto right to "ensure foreign investors do not have the last say in the future of strategically important companies." But who decides what a strategic asset is? Will this be creating a new class of startup and a protectionist approach towards certain sectors?
Policies like this ultimately hinder the ability of startups to experiment, be spontaneous, and do what is right for the business at the right time. Having the government as a direct investor means they become bogged down in the bureaucracy of filling out government forms, articulating the problem they're solving, the steps they're taking, where they'll be spending the money, etc. This is a problem that has been experienced in Canada, where the government has invested in startups via the SR&ED program. As Alex Danco put it in his recent blog: "By seeding an ecosystem full of SR&ED funded startups, the Canadian government inadvertently drained the spontaneity and curiosity out of our startup scene. It's hard to recover from that."
What role should governments take?
Rather than becoming a direct investor, the EC should be focused on where it can really add value, through putting the right regulatory framework in place, cutting red tape, incentivizing and stimulating entrepreneurs and investors, and ensuring legislation enables workforce flexibility and mobility. They should be making sure educational institutions focus on enabling entrepreneurship while providing research and development frameworks and funding and building the necessary infrastructure through internet access, early-stage hubs, etc. And most of all, the EU and the European States need to ask how they can incentivize private capital LPs to allocate further to the EU venture industry. The only way to plug the funding gap sustainably is by enabling the participation of pension funds, insurance companies, family offices, and endowments.
The European venture industry is moving in the right direction, with some top-class European venture investors emerging, and a decreasing need for government help. As a plethora of new and exciting tech hubs, and 'Unicorns' rise up all across Europe, it seems like global trends are finally shifting in our favor. But building a strong industry takes time, and private capital is key to driving the growth of venture funds and the venture industry organically. Instead of going directly into companies, the EU and other states should focus on where they can really make a difference while leaving venture teams to continue the positive emergence of the industry.