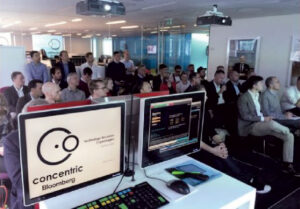 Opinion 20.05.2016
Concentric Nordic Tech Excursion
In cooperation with Bloomberg, earlier in May Concentric organised an invite only Tech Excursion to Oslo and Copenhagen.
The Participants, mostly international venture investors,  were able to get an insight into the start-up scene in the two countries, as there were 10 pitches in each of the cities.
In addition Concentric organised two panel debates where critical aspects such as investment frameworks, role models, culture, internationalisation etc. were discussed, with input from some of the leading local thought leaders, entrepreneurs and investors.
This note presents the overview of the event.