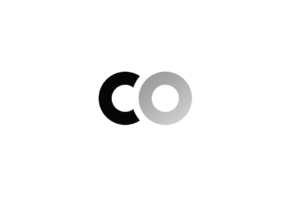 Opinion 02.12.2020
Building Supply Chain Resilience Post Covid
Supply chain resilience has moved to the top of the business agenda over the last eight months, as Covid-19 has caused operational disruption across almost every business sector. Concentric's latest investment, Contingent, is committed to ensuring that this level of disruption is never repeated, by enabling a more proactive and comprehensive approach to supply chain risk than has previously been possible.
We caught up with Tai Alegbe, Founder of Contingent, to hear more about their success so far.
How is Contingent helping businesses to manage risk in a post-Covid world?
At Contingent, we are building a supply chain risk solution that enables companies to detect, map, and monitor their supplier risk and operational resilience. Given our solution and how it relates to addressing some of the supply chain related disruptions that have been a very visible consequence of the pandemic (e.g. PPE shortages and the like) our business has definitely garnered a lot of interest in the industry. By working with our clients to leverage key features of our solution, such as our supply chain mapping and real time monitoring capabilities, we are able to empower procurement professionals to proactively manage supply chain risk.
Contingent combines building innovative technology with selling into an enterprise market. How have you built a founding team with the right combination of attributes to do this successfully?
Without a doubt our team has been key to the success we have achieved thus far. We have been fortunate to bring in some of the best and brightest in their respective fields — that extends to my co-founders who have exceptional backgrounds — as well as our core team members who have come onboard and joined us.
As we expand our team, we have looked for partners who complement our existing skill set and who can help to improve our positioning in the enterprise market. Our management team consists of professionals who collectively have over 50 years' of experience, across the financial, payments, tech and B2B Saas industries, working with enterprise organisations to obtain an intimate and sophisticated understanding of strategy, market position and organizational structure.
To make a dent in the supply chain analytics market, you need to displace a number of large-scale competitors. How do you plan to do this?
At Contingent, we are working to reinvent a trillion-dollar procurement risk and sourcing market by developing an AI-based proactive platform. Our focus is not on actively displacing our competitors but on providing true value to our customers by addressing some of the sizable inefficiencies, such as lack of transparency into the legal, financial or operational state of their key suppliers, present in many of the supply chain intelligence solutions available today. Furthermore, this is a rapidly expanding market, with the global supply chain management sector alone expected to grow at a CAGR of 11.2% from 2020 to 2027, reaching $37.4bn by 2027.
Contingent's vision is to transform how operational resilience teams and procurement professionals operate, moving away from the outdated, reactive way of monitoring and assessing third partner risk, and replacing it with a more proactive approach. Through features such as financial fragility assessments, AI-powered real-time monitoring and ownership structure data, we aim to empower procurement and operational resilience professionals to identify and mitigate risks more quickly.
What does your product offer, above and beyond what your competitors are able to provide?
The competitive edge of our solution lies in our active monitoring capabilities, which provide our clients with the piece of mind of being made aware of any material changes to key aspects of their supplier's risk profile in real time. Furthermore, we offer an Enhanced Due Diligence (EDD) review that offers extra checks for higher risk customers and third parties, including financial fragility, risk scoring and ownership and anti-bribery monitoring, amongst others. In addition, Contingent validates these reputational risks through human intelligence and source work relating to public records, providing further context and insights, augmenting our AI capabilities.