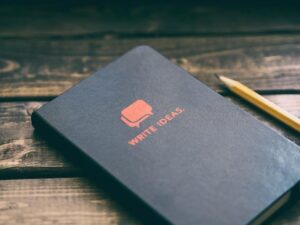 Opinion 29.04.2020
Backing the Winners in the Face of Adversity
Kjartan Rist for Forbes
The phrase that 'within every crisis lies opportunity' has been appropriated by everyone from Albert Einstein to Marilyn Monroe, to the extent that it has become a bit of a cliché – endlessly repeated but rarely given much scrutiny.
However, it still holds relevance in today's tech-driven world because innovation cycles are, at their core, driven by the problems facing society. Yes, innovation can occur as a result of technological advances or smart actors tapping into long-term market needs, however, it tends to be immediate problems that get our creative juices flowing.
The bigger the problem, the more likely it is to blow up inertia and accelerate the pace of innovation. Hence, in periods of fair weather, we tend to see investment in a lot of incremental innovation –minor improvements in how we solve existing problems, or solutions for smaller, unresolved problems. In contrast, a crisis stress-tested society gives us an unblemished view of where the real problems lie, and thus, where the biggest opportunities are likely to be found on the other side.
The past few years have seen vast amounts of money invested into many thousands of startups – a highly active market that has spawned genuine innovation but, it may be claimed, has also made it hard for VCs to identify the businesses with the greatest long-term potential.
It might not feel like it given our 24/7 news culture, but during most crises, markets tend to be far quieter. Investors become highly selective in where they put their money, and investments will not be made unless necessary. Businesses perceived to be addressing non-critical, irrelevant problems or heavily impacted industries will struggle to secure capital and may fall by the wayside altogether.
Christian Berg, CEO of Safer Society Group, explains that, "Some businesses are doomed to fail, either because the way things worked pre-crisis no longer applies, or because customer behaviors have shifted. For example, business travelers have been forced to use digital comms tools due to lockdown, and they have realized that these tools are easier, cheaper, and faster than going halfway across the world for a meeting. This means that any companies depending on business travelers – directly or indirectly – are likely to see a fall in opportunities in the future."
The startups capable of addressing society's most pertinent problems – founders or the so-called visionary 'one-percenters' who are capable of reimagining what our day-to-day looks like – are the ones most likely to endure the current trading challenges.
Harder, better, faster
I recently likened COVID-19 to a tsunami, sweeping aside everything in its path. To survive, businesses need to be leaner, more focused, agile, and hard-working than their rivals. Bloated organizations simply will not be able to get out of the way and, unfortunately, too many firms become bureaucratic, cumbersome, and less productive as they grow.
In a recent Columbia Business School study into how financial distress spurs entrepreneurship, Tania Babina highlights the fact that, "Entrepreneurs spawned from constrained employers are high-wage workers who found better-performing firms, as measured by jobs, pay and survival, relative to typical startups."
This is far from incidental; the same study reveals that startup jobs compensate for one-third of all job losses caused by struggling corporations. A major crisis provokes the rapid formation of new businesses by the most high-skilled and resilient of founders, who are forced to be more economic with their resources and find solutions faster, due to the comparative shortage of affordable capital.
"When physical environments change or are put under stress, some mutants are better placed to adapt to the new world," says Sachin Chiramel, co-founder of Real Analytics, an AI-enabled land investing platform. "This is what we're now seeing with startups, the mutants of the business world. Startups are already the source of most innovation globally, but in a crisis environment – where most of them are in survival mode – it is either innovate or die."
There is historic precedent to show how significant crises fuel innovation. Microsoft arose out of the global oil crisis in the mid-1970s, at a time when US GDP had declined by 3.4% and unemployment had risen to 9%. The 2008 financial crisis led to the rapid rise of WhatsApp, Slack, and Spotify, amongst many others. Even on a micro level, Nokia's largely self-made crisis of the early 2010s has provoked a new era of Finnish entrepreneurialism.
An opportunity like no other
As COVID-19 pushes us further towards a more digitally oriented society, there will be profound consequences for how people interact, transact, and work.
"What's unique about this crisis is that there is now both the digital infrastructure and awareness to transform society," claims Berg. "Even during the 2008 financial crisis, things like online shopping, video calling, iPhones, and Facebook were not used by everyone. Few people back then had a smartphone – now everyone has one. While coronavirus will destroy many companies, it will also be one of the largest pathways to innovation, forcing us to focus on what is most important."
We're already seeing a huge contrast in the fortunes of retail businesses that have a digital footprint versus those that remain wedded to the high street. The acceleration of this trend has, in turn, led to a raft of new challenges requiring innovative solutions. Not only does the fulfillment sector need to evolve to meet a sustained rise in demand, but the lack of automation and reliance on manual interventions across our supply chains has caused huge problems and needs urgently addressing.
Similarly, many organizations have been overwhelmed by the volume of inbound customer inquiries within a digital-first operating environment. While these levels should fall post-crisis, there remains a significant opportunity to transform both our automated and manual communications systems through smarter use of AI, machine learning, and digital self-service technologies.
All roads lead to flexible working
Like many entrepreneurs, Karen Hanton, who is currently building PetsPyjamas.com and PositiveLuxury.com, has been surprised at how straightforward it has been to transition to 100% remote working. "I used to have pretty fixed views about the need for our core team to be physically together, but this whole experience has shown me a completely different way. Our team is more relaxed, and cutting out the daily travel grind has led to better concentration and higher productivity/quality of output."
Hanton also notes that because employers' trust has been rewarded by remote-based staff, there is now potential for businesses to entirely rethink their future organizational setup.
"On a macro level, the crisis has huge implications for how much physical office space businesses need, or even how we structure our working weeks. A four day week looks much more achievable – potentially funded by savings on office space. The cat is out of the bag, and I don't think smart employers will look back."
We should certainly expect a new wave of further innovation around business communication and collaboration tools as this trend towards the distributed, uber-flexible workforce accelerates. Our enforced revolution in flexible working has exposed the limitations of the current offerings, as well as highlighting a range of cybersecurity challenges that must also be resolved within the next generation of tech solutions.
"I find it baffling that we've come to 2020 and the experience of a video call is still subpar at best. We know how to solve these issues, but historically we've been poor at making the solutions ubiquitous and cheap," notes Mathias Mikkelsen, founder of AI-based work planning tool Memory. "I think the biggest opportunity is that companies are now ready to be part of the communications transformation, in a radical and efficient way. As entrepreneurs we should cherish that moment and take advantage. This is the opportunity to leapfrog a decade of digitization across the board."
Supporting high-potential businesses during crisis periods
I've spoken before about the need for VCs to take an 'activist' approach during the crisis. Portfolios and individual company valuations are taking a beating and VCs must do everything they can, not just to absorb these shocks, but to improve the underlying resilience of the businesses they support.
This is vital because, post-crisis, VCs will need to get back on their feet to back the next generation of winners. In a less crowded market, with less focus on valuations, there is a genuine opportunity for VCs to focus on building exciting businesses that solve real problems. To do this, they need to have a clear idea of what type of entrepreneurs, companies, and verticals they want to major in, based on the strengths and specialisms of their expertise and that of their wider networks.
Done correctly, venture investing is inherently impactful, driving technological change, progress, and value while stimulating greater competition and more dynamic marketplaces. VCs must act as the catalyst for the new wave of innovation, helping empower founders to maximize their potential and create more resilient businesses that are focused on the biggest and most impactful issues.
Crystalizing problems will help to create global winners
From an 'opportunity' perspective, despite COVID-19, there has never been a better time to start a tech company. Many transformational technologies such as AI and the Internet of Things are maturing at the same time, accelerating beyond the novelty/hype phase and being put to better use solving genuine problems.
Similarly, many sectors have shown themselves to require further innovation, while customers – both businesses and consumers – have demonstrated that they are open to new ways of doing things.
However, the current operating conditions also make it extremely challenging to get good ideas off the ground.
"Client-facing market testing and validation is difficult right now – even for tech products that are largely platform- or cloud-based," says Chiramel. "If the cost of getting an idea to market is high, then it may make sense to wait until conditions improve. On the flip side, investors and the market are likely to be more forgiving of half-baked ideas. Our approach has been to quickly test low-cost ideas using innovative (gamified) approaches to engage customers stuck at home."
Ultimately, these testing conditions are going to be with us for some time, raising the bar for founders looking to build flourishing startups and increasing the need for activist VCs to identify and support the entrepreneurs with the knowledge and expertise to succeed. There will be winners to emerge from this period of adversity, for, as Hanton concludes, "The crisis has reminded us that, when we are forced into something, there really is no end to the resourcefulness and creativity of people and how they adapt."