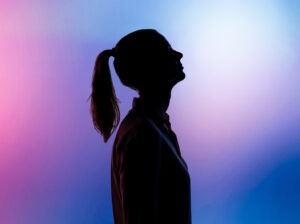 Opinion 17.05.2021
The Rise Of The Operator Founder
Denis Shafranik, Managing Partner at Concentric
As many startups emerge from a year of firefighting, a new breed of founder is emerging.
For many startups and their founders, 2020 was the first time they had faced a full-blown crisis. Forced closures and a massive economic slowdown hit many sectors hard, decimating revenues while bringing underlying issues to the surface, whether that be a lack of funding, poor cash flow, or team challenges.
Many founders were forced to pivot their focus overnight, shifting from growth mode, investor pitching and media interviews, to cost cutting, firefighting, and rapid decision-making. A laser-focus on operational detail was required, and those who failed to adapt their approach, quickly found themselves exposed.
But, while 2020 was a one-off (hopefully), the rise of operational skills, and 'operational founders', is part of a wider trend. While in years gone by, VCs were frequently won over by smooth, well-pitching 'salesperson' founders, rising economic and business uncertainty means there is now greater demand for entrepreneurs who can keep costs under control, manage risks, and achieve profitability, rather than charm and hype things up.
So, what are the key skills that characterize 'operational founders' in a post-pandemic world?
Risk mitigation: Not the sexiest subject, but 2020 was a wakeup call on the importance of risk management and mitigation, as businesses realised that the unexpected can happen, and with catastrophic effects. Learning these lessons, operational founders are adept at scanning the horizon on a regular basis for potential threats and putting plans in place to address them. It might not be sexy, but it could be the difference between success and failure, if the unexpected happens.
Cashflow efficiency: Again, not one of the most exciting parts of starting a business, but poor bookkeeping, forecasting and cashflow management can easily ruin a fast-growth venture. With VCs becoming more focused on fundamentals, we want to see founders who are on top of monthly incomings and outgoings, and don't spend their cash on unnecessary luxuries, such as swanky offices, and staff perks. Keeping it lean and mean.
Customer retention vs. acquisition: Last year was all about customer retention for many startups, as lockdown rules, economic challenges and changing consumer behaviours put acquisition on hold. But operator founders know that even as consumer confidence returns, customer retention is critical for business success, with figures showing that acquiring new customers can cost five times as much as keeping and upselling to your existing ones. It's quality, not quantity, that counts.
Fast decision-making: Rapid change throughout last year meant startups were given little or no time to adapt, and the founders that thrived were able to stay calm under pressure, assess the landscape, and create options. And while we're unlikely to face anything quite like that again, this need for responsiveness and flexibility is invaluable in the increasingly competitive and fast-moving business landscape that we now live in. Vision is important, but so is the ability to switch direction when necessary.
Team and process orientated: There is a tendency to afford successful founders a kind of mythical status, and plenty come to believe their own hype. But operator founders are different; usually extremely humble and more focused on serving and celebrating the team than raising their own profile. They're facilitators, who spend time understanding how every team member works, ensuring everybody has what they need, and getting processes right to maximise performance. They also understand the importance of good mental health, particularly now many teams are working remotely. Startups can have a reputation for being hothouses, but ensuring the team is happy and healthy is the best route to long-term success.
As we finally start to emerge from the strangest period most of us can remember, you get the feeling that things will never be quite the same again. But the early signs are that startup innovation could emerge even stronger than before, with record VC funding and a rise in business registrations already reported in recent months. The pandemic taught us some important lessons, and startups are evolving. Now it's time for operational founders to shine.