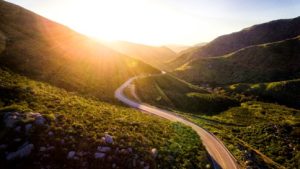 Opinion 12.01.2023
A Look Ahead – 7 Venture Capital Predictions for 2023
Matt Howard, Unsplash
If the last few years haven't taught us not to make predictions, nothing will!
After all, who would have predicted back in January 2020 — just as the pandemic was getting started — that venture capital activity would not only stay as strong as it did, but also build enough momentum to post a record year in 2021? But then came 2022 and the music stopped. Talk of cheap money, record high valuations, mega rounds, and huge exits faded and was replaced by successive Fed announcements, concern over geopolitical uncertainty, and headlines warning of year-over-year declines in venture activity.
By the end of 2022, it was all about liquidity. Faced with lower valuations and a tighter fundraising environment, many companies reduced their ambitions, shrunk their teams, and strove for that once arcane idea of profitable growth. What a difference 12 months makes!
So what's in store for 2023? Certainly 2022 venture activity looked anemic relative to 2021. However, key metrics of total venture funding and deal counts remained favorable relative to longer term trends. And while the macroeconomic and geopolitical backdrop continues to be volatile, venture firms have entered the new year sitting on a record $290 billion in dry powder.
We recently talked to six venture capitalists and our own team to get their predictions about what they expect the market will look like in 2023. What will be the hot tech trends driving investment? What will it take for companies to not only survive but also thrive? Will there finally be a return to normalcy?
Here's what they told us:
Kjartan Rist, Partner, Concentric
"In 2023, we will continue to see a return to venture craftsmanship and a focus on traditional sectors that are solving real problems society is facing. Europe will also continue to produce global tech leaders from across 20+ hubs, benefiting from the continued flywheel effect in the ecosystem, traditional capital efficiency, and ongoing digital transformation across the continent."
Sabya Das, Partner, Moneta Ventures
"In 2023, we'll continue to see a flight to quality, with capital increasingly being deployed outside of major tier one technology hubs and instead gravitating toward smaller, previously overlooked markets that have built resilient businesses with sound unit economics."
Joanna Lee Shevelenko, General Partner F7 Ventures
"2023 will be the year of the operator. The best companies won't be those that rely on their celebrity, but rather those who focus on execution and the nuts and bolts required to make it in the current environment and come out stronger on the other side."
Alex Tong, Principal, Information Ventures Partners
"2023 will be the most active year for fintech M&A in the last decade as bid-ask spreads between buyers and sellers finally narrow, and soft landings, tuck-ins, and major deals all occur."
Steven Dunn, Senior Partner, Frog Capital
"2023 is going to be a cathartic year as the tech system resets and resources are reallocated to companies with better fundamentals and a clear path to profitability. Companies that can't meet that standard will struggle to survive."
Lu Zhang, Managing Partner, Fusion Fund
"This year we will see the rise of digital biology and applied AI in the life sciences, demonstrating the huge potential to use big data to solve some of the biggest problems in those fields. Meanwhile the valuations of early stage companies will remain reasonable on average with ever more capital being directed toward top-performing companies."
Will Hutchins, Managing Partner, Espresso Capital
"Companies and boards will revisit funding strategies as continued uncertainty disrupts normal fundraising cycles and drives more companies to look to insider rounds and alternative sources of capital, such as venture debt, to maximize liquidity and extend runway."